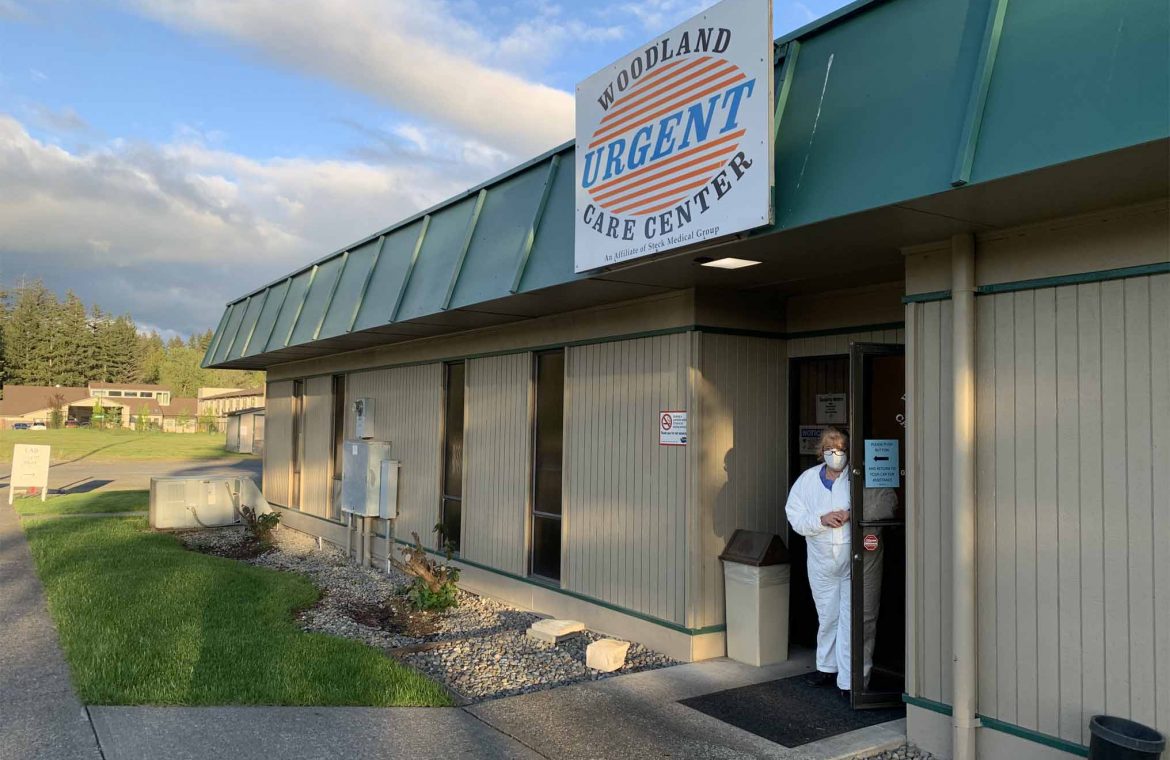 Steck's Woodland Urgent Care department ("WUCC") is open 365 days a year. WUCC is located on campus with Steck Medical at 1299 Bishop Road. Follow the signage to the WUCC parking area, on the north side of the facility. For patients whose condition does not require an examination, we offer the convenience of car side treatment by your provider and nursing staff.
Monday - Friday : 7 AM to 7 PM
Saturday - Sunday : 9 AM to 4 PM
Holidays : 12 PM to 4 PM
what we do best
WHEN SHOULD I GO TO URGENT CARE?
When your primary care provider is not available for a same day appointment. We welcome new patients and walk-ins, no appointment is necessary. Our urgent care clinic is open every day of the week and staffed by Steck Medical Providers who can provide treatment for the following NON life-threatening problems:
Breathing problems
Coughs, colds, wheezing, mild asthma attacks, influenza, sinus infections, and bronchitis
Migraines and headaches
tension headaches,cluster headaches,migraine headaches,allergy or sinus headaches,hormone headaches,caffeine headaches,exertion headaches,hypertension headaches,rebound headaches,post-traumatic headaches
Stomach problems
Nausea, vomiting, diarrhea, or heartburn symptoms
Ear problems
Ear infections, earaches, foreign object in the ear, and ear wax removal
Musculoskeletal problems
Sprains, strains, and simple fractures
Bladder and urinary tract infections
and concerns of a sexually transmitted infections
Eye problems
Red eye, pink eye, and styes
Skin problems
Rashes, minor burns cuts/scrapes, or minor lacerations, bites, poison ivy, and simple abscesses/boils
WHEN SHOULD
I GO TO THE ER?
Why Choose the
Steck Medical Center
If you fear that you have a serious, life-threatening illness or injury such as stroke, heart attack, uncontrollable bleeding, or head injury with loss of consciousness – CALL 911. You should seek care in an emergency room if you have the following:
Chest pain or pressure
Shortness of breath
Severe burns, pain, or head trauma
Sudden confusion or mental status changes
Broken Bones with bone exposed
Severe & sudden headache
Speech, vision, or balance changes
Numbness or loss of sensation
Severe abdominal pain
Dehydration
Emergency Departments are open 24 hours a day, seven days a week, 365 days a year
Lab & X Ray
Most Insurances and Credit Cards Accepted
– Walk-ins Welcome –
Hours:
Weekdays(Monday-Friday):     7 am to 7 pm
Weekends(Saturday-Sunday):  9 am to 4 pm
Holidays :                                      Noon to 4 pm
Address:
1299 Bishop Road
Chehalis, WA 98532
Phone:
360-748-WUCC (9822)
Directions
Directions From I-5:
Take Exit 76.
Go East to Interstate Ave. (AM/PM Station on the corner)
Turn Right (South) on Interstate Ave.
Interstate Ave goes for about a mile and then ends at a stop sign.
At the Stop sign turn Left and go about 1/4 of a mile.
You will find Steck on the right-hand side of the street.
Directions from Market Street:
From Chehalis go South on Market Street.
Turn Right on 20th Street (this becomes Bishop Road).
Go about 1/2 mile; Steck will be on your left-hand side.