Main Office : (360) 748-0211
Woodland Urgent Care Center: (360) 748-WUCC(9822)
Administration contact:
Practice Manager – Kristi Voie
Human Resources – Sarah Johnson
Chief Financial Officer – Terry Leno
(360) 748-0211
If you have patient portal issues, we are happy to help. Please call us at (360) 748-0211 and ask for IT support.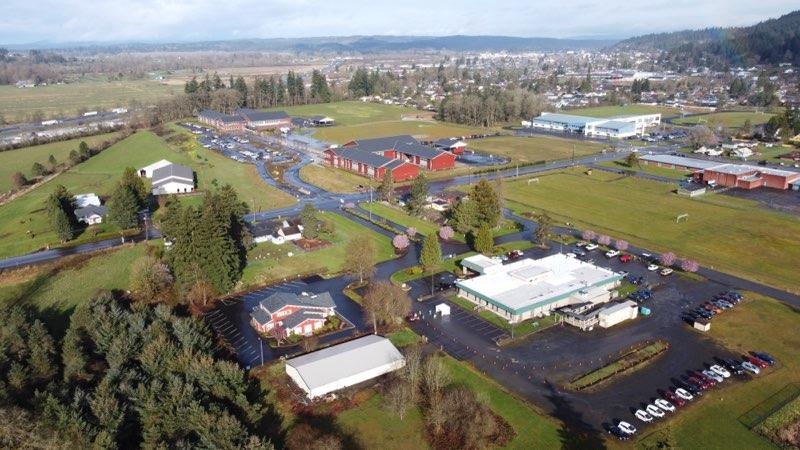 Where to find us
Steck Medical Group is located in Chehalis, Washington at 1299 Bishop Rd. Our campus is across the street from the new James W. Lintott Elementary and Orin C. Smith Elementary schools.
Our main family practice entrance is located directly under the green portico of the building which you will see first as you are driving in the entrance.
Our urgent care entrance and parking area is located at the north side of the building.  From the entrance of the campus, follow the signs to Woodland Urgent Care to locate the urgent care parking lot.
For patients who are looking for the Interpath Laboratory, a separate lab entrance is on the back side of the building, opposite the entrance.  Patients can also access the lab from the front entrance of the building, or from urgent care.
If you have any questions about where to park or how to get to your provider or service at Steck, please feel free to contact us via phone, or ask a staff member on campus for directions.
Hours: Mon-Fri: 8 a.m. to 5 p.m. | Fri-Sun: Closed
Telephone: (360) 748-0211 | Fax: 360-748-8732
Hours:   Mon-Fri:   7 a.m. to 7 p.m.  |  Sat-Sun:  9a.m. to 4p.m.
Holiday Hours: Noon to 4p.m.
Telephone: 360-748-9822
Hours: Mon-Fri: 7 a.m. to 7 p.m. | Sat-Sun: Closed
Telephone: 360-740-4066
All Located At:
1299 Bishop Road Chehalis, WA 98532
Where to find us
1299 Bishop Road
Chehalis, WA 98532
(360) 748-0211 – Main Number
360-748-8732 – Fax Number