COVID-19
Does Steck offer rapid Covid-19 tests?
Steck Medical Group offers several types of COVID-19 testing at our urgent care center, including rapid tests when appropriate. Our walk-in clinic Woodland Urgent Care Center is located at the north side of the building. Currently, we are tending to any COVID related patients in the parking lot. Typically, COVID swabs are performed at your car and our staff will call you to notify you of your results.
How fast can I get my results?
Rapid Covid-19 tests take 15-30 minutes.  Other methods of COVID-19 tests generally have a turn-around time of 3-5 business days.
Does Steck offer the Covid-19 vaccine?
Steck has engaged in promoting and facilitating vaccines to our patients and the community at large—we have hosted several vaccines drives open to all who were list eligible. A large number of our patients and community have been vaccinated, and Steck will soon be offering the vaccine as a regular service for the community. If you have questions or concerns about Covid-19 vaccinations, we encourage you to schedule an appointment with your provider, or visit COVID-19 Information to read the facts about vaccination.  For those who wish to be vaccinated immediately, you may text your zip code to 439929 to get a list of your nearest vaccine centers.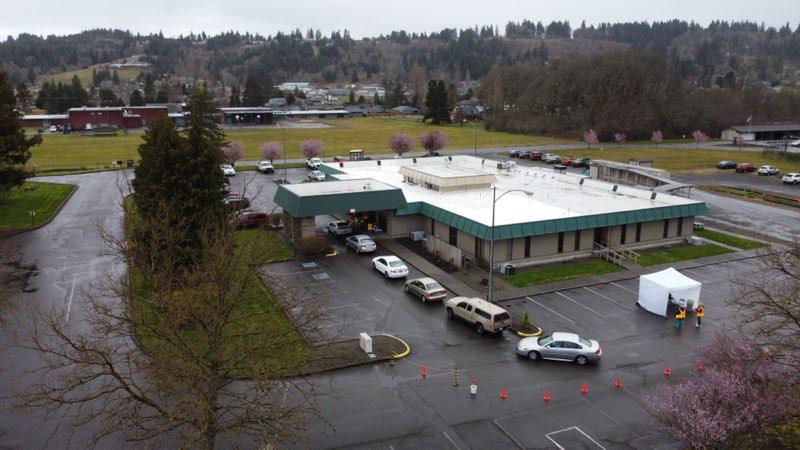 How is Steck keeping patients and staff safe from Covid-19?
Our clinic has implemented protocols to ensure the safety and well-being of both our patients and staff. Patients that are complaining of any COVID related symptoms or may have been exposed to someone who tested positive for COVID are seen in their vehicle at our urgent care center.
Our staff ensure that our waiting rooms and every exam room are cleaned and sanitized between patients. Our counters, clipboards, tools and other surfaces are cleaned and sanitized on a regular basis throughout the day to ensure a safe environment for our staff and patients.
General CDC guidelines and Covid-19 resources